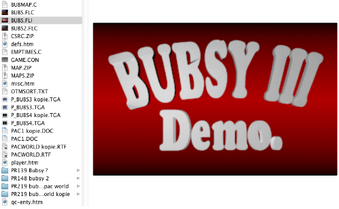 Bubsy 3 "No More Mr. Nice Guy!" was a game project, that was supposed to be completed on Spring of 1996 for Sega Genesis, Sony PSX (PlayStation 1) and for Sega Saturn. It was produced by Accolade and Images Software.
In theory, it was supposed to be a third game in the Bubsy series after Bubsy II (1994) judging by the title.

Development
The game concept was made by Mark Eyles. When he showed his concepts to Images Software, they liked it so much, that they immediately started developing. According to the evidence, they were close to complete the game. They only needed publishing partners, but it seems, that no one accepted it. So it was cancelled.
It could also be cancelled, because Images Software (one of the producers) discontinued since 1995. The only proof is the last game they worked on was in 1995 called Theme Park for Sega Genesis and for Sega CD, which they did sound implementation and FMV implementation.[1]
Evidences
We only have three screenshots of its existence: the title screen, the script of codes and the description. They were posted in June 23rd 2016 on Nintendo age. It was posted by a user named steven78 and he first posted the screenshot of the title screen at 2:57 a.m. and said: Bubsy 3 do not know if this is a playable demo but this screen is in it. 8 hours later, he posted two more screenshots (the script of codes and the description). [2]
A year later on March 5th, Doctorclu founded and included this on AtariAge. He didn't say much information other than »Bubsy 3 for the Genesis, which looks rather in the very alpha phase...« [3]
Then there is a proof of a conversation with Mark Eyles.
Conversation with Mark Eyles
On December 31st 2020, MKdoes711 talked with Mark Eyles through E-mail about it. He said, that he doesn't remember working with Bubsy. There could be two possibilities he said:
either they are just referring to a discussion he had with someone at some point about game ideas or
it was some other game idea that they adapted for Bubsy.
Which is interesting since the evidence tells, that he himself showed those ideas to Images Software.
Steven78
Steven78 is the person, who posted the screenshot of the title screen, the script of codes and the description on NintendoAge. He lives in Netherlands and has a lot of prototypes of games. He even has games, that were never published or completed (such as the Pac world, Shadows Of The Wind...)
Unfortunately, this person has been silent since 2017 according to SMSpower page. A user named Bock tried to contact him in 2019, but it seems that he never got answers from him. [4]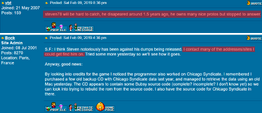 MKdoes711 found his account with the same name on BoomBoxery. In his introduction page, it says, that he lives in Netherlands. And on NintendoAge, it also says, that he lives there. So there is possibility, that he is the same user. [5]
But unfortunately, he hasn't been active since 2019. But MKdoes711 still tried to ask him. He didn't get any answers.
There's the article on Retro Game Network, that mentions him. They included not only his username, but also his real name. Stephen Jacobs. [6]
The only other results from that is a bunch of accounts on Facebook with his real name. There are hundreds of them, but we don't know how he looks like, or where he specifically lives on Netherlands (but according to his account on nesretro.com, he lives on Utrecht.) [7]
The last result is his account on nesretro.com as we mentioned before, but again, not active on it. At the end, there's no way to contact him anymore (as far as MKdoes711 or Boch know).
The Files (theory)
In one of the screenshots, there are a bunch of files. This is just a theory, not a fact (but definitions of files are true). Research by: MKdoes711 Definitions of files searched on: https://fileinfo.com/
And judging by this picture, there could be a demo of this game. Not a finished game, but still could have some gameplay.
Trivias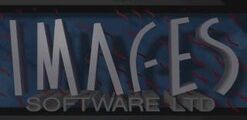 Images Software (Producers of this project) was the game company, that was created in Wickham, Fareham, England in 1988 by Karl Jeffrey. [1] They also developed Bubsy II for Game Boy in 1994. [8]
The game was supposed to be called Bubsy III "No More Mr. Nice Guy!"
Mark Eyles (designer of Bubsy III) is the same person, who designed game called "The Lawnmower Man" in 1993 for DOS, Macintosh and SEGA CD.
Documentary
Sources